If you religiously follow Kiera Cass or you have amazing friends on Goodreads or for whatever reason, you may have noticed that The Heir's cover was released!  Here it is!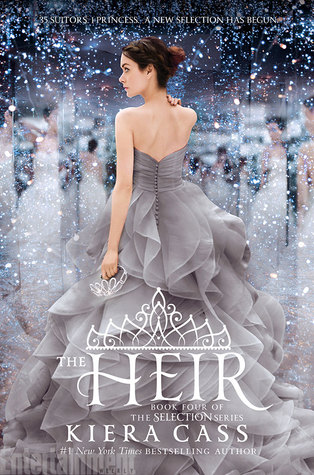 To be honest, I love this cover so much more than the other's.  This dress is so gorgeous – ME WANT!  And the model isn't in a totally awkward position.  Here's the blurb:



"Twenty years ago, America Singer entered the Selection and won Prince Maxon's heart. Now the time has come for Princess Eadlyn to hold a Selection of her own. Eadlyn doesn't expect her Selection to be anything like her parents' fairy-tale love story. But as the competition begins, she may discover that finding her own happily ever after isn't as impossible as she always thought."




OMG.  Okay so I am getting just a bit tired of America and Maxon's love story but I'm so excited to read this book!  Although, just reading the blurb makes me hope that it won't just be The Selection 2.0.  Because that would be suckish.

How do you feel about The Heir and it's cover?  Any predictions?