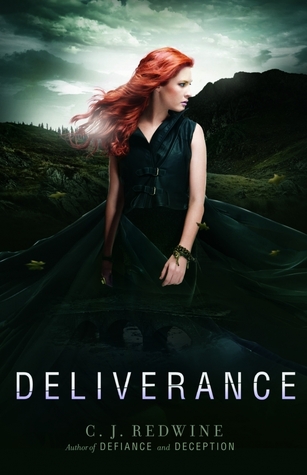 Goodreads Blurb:
"Everything hangs in the balance, and nothing is certain: Rachel has been kidnapped by enemy forces and is being taken to Rowansmark while Logan, imprisoned and awaiting trial, is unable to leave Lankenshire. Separated from each other and their Baalboden comrades, each must find a way to achieve what they desperately want: to rid their world once and for all of the Commander and the tech that controls the deadly Cursed One.

Fighting through her pain and embracing the warrior she's become, Rachel will do whatever it takes to escape her enemies' clutches and join Logan in his fight. But when she learns a secret that changes everything, she realizes that escaping Ian and his tracker friends is no longer an option if she wants to save the people she loves. Instead, she'll have to destroy Rowansmark from the inside out—if she can survive the journey through the Wasteland.

Logan needs allies if he wants to thwart Rowansmark's power grab and rescue Rachel. But securing allies will mean betraying his beliefs and enlisting the help of the man he hates more than anyone: Commander Jason Chase. Driven by his fierce love for Rachel and his determination to make their world safe, Logan may be just the weapon the city-states need to defeat the Cursed One.

But as Rowansmark bears down and uneasy alliances are tested, will Rachel and Logan's love for each other be enough to surmount the unbelievable odds against them?

"
Review:
The first book of this series started off so well!  I don't want to say it went downhill, but it certainly averaged out.  I was still engrossed in this book and couldn't wait to read the ending though.
The MC's, Logan and Rachel, were amazing together and then horrible and then back to amazing.  While they were seperated during this book, it ws almost exasperating how they both thought "I'll be fine once __ is here" or "I have to find__".  And then they reunited and that was that.  I certainly liked their dynammic more back in the first book although the epilogue was just what I needed.
The plot is a bit more complicated than in the preceding books which is actually a good thing to me.  It involved the other territories which were being neglected in the story.
Overall, I'm not sure if the author just got tired of this world and wanted to get it done or what but it wasn't what I was expecting.  The ending was very good and it closed off a bunch of loose-ends so that's good at least.  The battle at the end is what saved the book for me.  It was so cool to read about the strategy and the choices all the characters made.
The Final Verdict:
A sort of average book although it closed the series off nicely.  I don't have much to say about it except it was a very plain capstone to this series that started off so well.
4 stars
Quotes:
"Healing is the hardest thing you'll ever do."
"We walked through the streets with our protectors. We wore our dresses. We gave up our education because that was the price of safety. That was the bargain we made with the devil we knew to escape the devil we didn't."