Waiting on Wednesday is a weekly event hosted by 
Breaking the Spine
.  It features a book every Wednesday that haven't been released yet and you're anxiously awaiting!  My book this week is: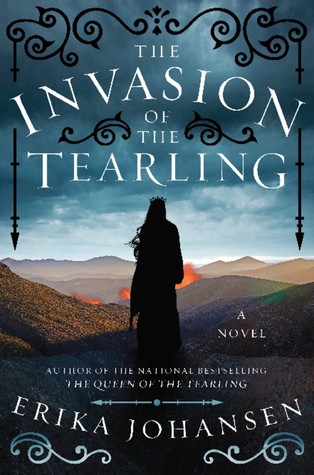 Expected Publication: June 9th, 2015
"
With each passing day, Kelsea Glynn is growing into her new responsibilities as Queen of the Tearling. By stopping the shipments of slaves to the neighboring kingdom of Mortmesne, she crossed the Red Queen, a brutal ruler whose power derives from dark magic, who is sending her fearsome army into the Tearling to take what is hers. And nothing can stop the invasion.
But as the Mort army draws ever closer, Kelsea develops a mysterious connection to a time before the Crossing, and she finds herself relying on a strange and possibly dangerous ally: a woman named Lily, fighting for her life in a world where being female can feel like a crime. The fate of the Tearling —and that of Kelsea's own soul—may rest with Lily and her story, but Kelsea may not have enough time to find out."
Book 2 in The Queen of the Tearling series!
I read the first book in this series a little while back and really liked it.  The ending left me wanting more so I'm so glad that this is coming out soon!  I've read some advance reviews and they say that a lot of questions are answered!
What are you waiting for?