Check out my first post (
HERE
) for a whole explanation on this!  Jenni is hosting this round and she has a linky set up if you'd like to join in!  Check out her blog 
HERE
.
Today's topic is:
a book you used to love but don't anymore.
This was a tough for me simply because I don't reread a lot of books unless I loved them the first time around and will for sure like them the second time.  However, I think I found one: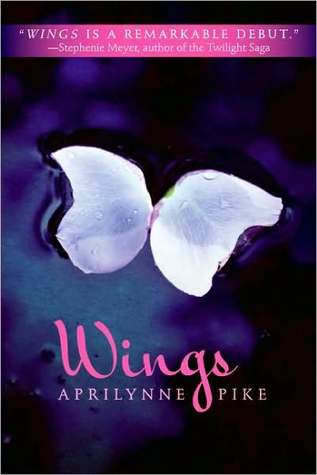 Wings #1
Blurb:
"
Laurel was mesmerized, staring at the pale things with wide eyes. They were terrifyingly beautiful—too beautiful for words.
Laurel turned to the mirror again, her eyes on the hovering petals that floated beside her head. They looked almost like wings.
In this extraordinary tale of magic and intrigue, romance and danger, everything you thought you knew about faeries will be changed forever."
This was one of the first series' I read in the fantasy genre about 4 to 5 years ago and I really loved it at the time.  You can tell because on Goodreads, I rated it four stars with no review 😀  However, I revisited it and I just don't really love it all that much anymore.  It's not that I hate it, it's more that I'm entirely indifferent.  I think that after I've read so many other fantasy books, I can come back and so cliche some of the things are in it.  It's still a lovely, light fantasy book though!
What book did you used to love but don't anymore?