Because this is me catching up, (see yesterday's post)  I don't believe Jenni has a linky up for this anymore.  However, if you'd like to join in, or get more information, visit Jenni's blog
HERE
.
Today's topic:
the most surprising plot twist or ending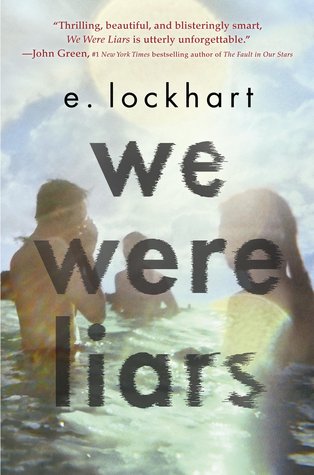 Goodreads Blurb:
"
A beautiful and distinguished family.
A private island.
A brilliant, damaged girl; a passionate, political boy.
A group of four friends—the Liars—whose friendship turns destructive.
A revolution. An accident. A secret.
Lies upon lies.
True love.
The truth.
We Were Liars is a modern, sophisticated suspense novel from National Book Award finalist and Printz Award honoree E. Lockhart.
Read it.
And if anyone asks you how it ends, just LIE."
Why the ending is crazy:
Like the blurb suggests, this book has such a crazy ending!  I really didn't see it coming but when I reread it, I saw all of the hidden hints the author left which is why I wasn't mad at all about the ending!  It was so brilliantly planned out and it came out of left field in the best way possible!
What book has the most surprising ending or plot twist that you've read?