Guess what?  This is my 200th post!


I actually am very ill-prepared for this… I didn't even realize it was my 200th post until I logged onto Blogger today to write a couple reviews and do a couple tags.  So… Oops?  But more on that later!  First, I have another kindle book discount for you!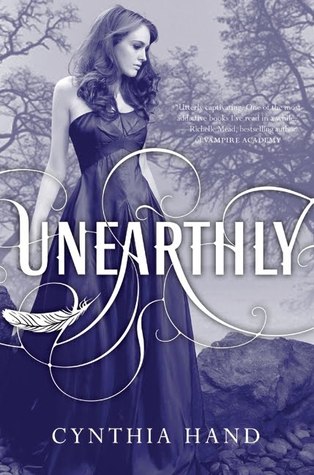 I loved this book and if you decide to get it I hope you'll love it too!
So for those of you who are wondering, I'm subscribed to BookBub which basically sends you an email everyday with all the books that are discounted that day according to your criteria.  It's free and it's an awesome way to get discounted books without having to scour the internet everyday.
So back to the point.  I honestly have no idea what to do for my 200th post…  I think I'll just do a flashback.
I created this blog back in May of this year.  I know it's still a baby blog!  At first, I just posted reviews (and they were so bad I won't link any) but soon I was absorbed into the blogosphere and discovered all these memes and tags and awards and it was so cool!  Seriously, this blog saved me.
So soon, I was doing all the reviews, tags, awards, memes, and all that jazz.  I had already been a part of Goodreads since July of 2013 so I started telling people I actually had a blog and they were so nice and supportive and amazing!  So many people on Goodreads helped me out and whenever I had questions, they had the answer!  I don't think you can fully realize how nice people can be on the internet and in the book world until you're in it yourself.
And then authors started emailing me and asking me to review their books!  I didn't even know that was a thing!  It was in this milestone that I realized my least favorite part about book blogging – giving a bad review.  Especially if the author was so nice.  I'm just too nice for my own good.  But as an aspiring writer myself, I knew that the best thing you can give an author is your honest opinion.  So even though it kills me to do it, I was honest (I don't think I could ever be brutally honest though).  That was when I wrote my R&R policy to cement this in my head.  I wanted authors to know before speaking with me that I would be honest, whatever the cost.  I think all bloggers have to go through this at some point.  If you're an author reading this, know that if I give you a horrible review, I'll try to put some advice in there (even though I'm hardly an expert).
Hmmmm…  I think that's about it!  I mean, after that, I just started getting more involved!
I am by no means and experienced book blogger and I continually have questions for people and have to google things (when I first heard the term 'book swag' I was so confused and spent half an hour trying to figure out exactly what that entailed).  But I do love reading books so that should count for something right?
Anyway, I want to thank all of you who are reading this right now and everyone whose not (the people who created the internet definitely) for everything!  Virtual cake for everyone!!