Check out my last post (
HERE
) for a whole explanation on this!  Jenni is hosting this round and she has a linky set up if you'd like to join in!  Check out her blog 
HERE
.
Today's topic is:
favorite book of your favorite series
.
If you remember from yesterday, I declared my favorite series as the Throne of Glass series by Sarah J. Maas.  My favorite book from that series is: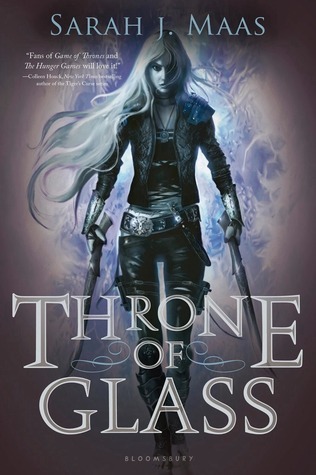 Out of all the books, I still like the first book the best.  If I'm ever in a reading slump, I go straight to this book!  I love Celaena's snarky attitude and the great fight scenes and the innocence of the relationship between Chaol, Dorian, and Celaena.
What's your favorite book in your favorite series?