This is the next installment of my series that is commemorating my third blogoversary!  I've decided to sum up all of my knowledge that I've gained as a blogger into these guide posts.  My first guide was all about how to find the right reviewer for your novel (see it
HERE
) and this next one will focus more on the reviewer's side of things: review writing.  I hope you enjoy and if you have anything to add, leave your thoughts down in the comments!
Now I'm sure you've heard this before but it really helps if you sit down for a minute and decide what type of blogger (and reviewer) you're going to be.  People will visit your site because of you, not because your reviews are formatted perfectly.  There are a lot of different general types of reviewers which I've detailed below.
The GIF lover.  Let me just come out and say it: GIFs are wonderful.  If you haven't yet discovered their awesomeness, giphy is a good place to start.  They can provide animation and interest in your review and can express emotions you can't with words!  These are especially useful for those books on both ends of the spectrum (good and bad) that you just have no words for.   The GIF lover intersperses frequent GIFs in their reviews and a majority of the review is, in fact, GIFs.

The contemplator.  These types of reviewers are the ones who write detailed reviews on both the surface and deeper meaning of the novels they read.  They tend to focus more on themes and intrinsic elements of the book.  If you're looking for a thought-provoking read (or you're a thought-provoking person) these types of reviews are for you!

The short stack.

  These reviews are great for all the Twitterbirds out there.  If you really just want to give people the gist of a book and don't have too much time on your hands, these types of reviews are for you.  Typically they're just a paragraph or two and almost every blogger has one or two of these on their blog.  Most bloggers do mini review round-up type posts (see

HERE

) which are a collection of these short and sweet reviews.

The list.  Lots of reviewers use variations of this to write their reviews.  It helps with structure (aka let's me know when I'm rambling for too long) and allows the reader to have better navigation.  Your review could be a list of why you should read this book, a list of attributes and how you felt about all of them, etc etc.  There are so many ways you can take this!

The meme queen.  This review is closely related to The GIF lover except instead of using GIFs, there's an abundance of memes!  Memes are equally great (and also don't require as much load time as gifs so there's that) and can illuminate your feelings about the book while giving the reader an easier reading time.
So there you have it!  If I left any types out, let me know in the comments 🙂
Basically, figure out what style fits you best and which you find to be the most helpful, fun, and immersive in your blog!  You can do one style, a combination of styles, or variations; these are just some ideas for you.
It may take some trial and error to figure out what really works for you.  For me, I started out with the short stack, migrated into the contemplator, and landed in the list.  I also tried out a little meme or gif here and there and found that I just didn't seem to enjoy finding memes as much as I thought I would.  If there's one that really goes with what I'm saying that I know off the top of my head, I'll include it but otherwise I find the search tedious.  I do enjoy a good meme, though!  Especially of Sherlock 😀
Overall: Figure out your reviewing style.  Sometimes it takes some trial and error but you'll get there!
This may seem rather obvious but you'll probably have to read a book before you can write a review.  Some people go about reading differently, however if they know they'll be writing a review about it.
Take notes!  This is a great option if you know you're the type to forget things if left too long.  Personally, I like doing this if I know I won't be able to write my review for a while (for example, I'm reading right before bed so I don't want to get out my laptop and write a review and expose myself to the blue light right before I'm supposed to be sleeping).  Just jotting down a few thoughts can help jog your memory.

Use post-its!  If you have quotes you really want to include and you're reading a hardcopy (or use the note feature on ereaders), then post its are the way to go.  You don't even have to write anything on them, just marking a place can really help when you're trying to remember where that one spot was where that one awesome thing happened.

Generally reading more carefully.  I tend to do this with many of the books I know I'll want a full, in-depth review on.  I'm the type of person who can speed read through a 400 page book in around 2 hours but if I want to write a good review, I like to take my time and read it in about 5-6 or throughout several days.  This can really help you absorb everything and help you develop your general feelings as the book progresses rather than finishing it in a hurry and having a depressing moment right after where you're just overwhelmed.
This is all up to personal preference but you never know what might work for you!  You can also store things in your mental palace like Sherlock!
Overall: Find an awesome book and read it!  If you like, use some memory jogging techniques.
This is the fun part!  Just start out with what format you want to go with from step one and let it all flow out!  One of the best ways to start writing a review and figuring out what you want it to look like is to just let all your feelings pour out onto the screen and once it's all there, work with what you've just said.  Some things to include in your review:
The title of the book

If the book is part of a series and if so, what installment

The cover

The blurb (or your own summary)

Links to where people can find the book (popular ones are Goodreads, Amazon, Barnes and Noble, Book Depository, etc, etc)

Your rating (if you want to do ratings.  If you don't, some kind of summary statement about the book that you'll include with every review. 

Cristina @Girl in the Pages

is an excellent example)

The body of your review
Generally, you start out with the book's general information before moving into the review so your readers can get a sense of what kind of book it is before diving into your take on it.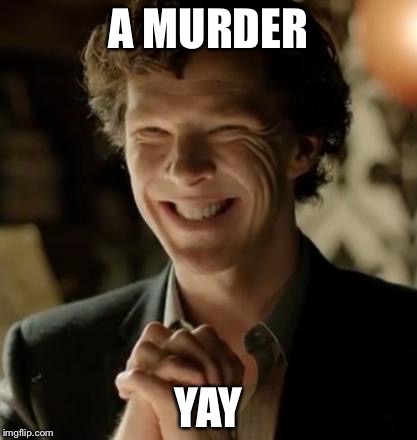 It's also a good idea to separate out your review (use different paragraphs and bold important, summarizing statements, etc etc.  It just helps the reader to more effectively read your review without getting bored or feeling like reading it is tedious.  People have short attention spans nowadays (myself included!) so sometimes it can be hard to read through a whole review, especially if it's just a passing curiosity.
This process can take anywhere from half an hour to a week depending on how polished you'd like it to be.  For myself, I do my best writing when I just spit it out, read it over once, then publish it.    I don't like to sit on things for too long but for some people, it'll turn out better if it's had time to stew for a bit.  It's all up to you!
Overall: Keep your review organized and make sure you have some sort of overlying template for most of your reviews so they're easy to follow.  Bold the important stuff and use that enter key!
Now all you have to do is publish your review!
If you have a blog, obviously it's best to publish it there.  You can also publish reviews on a number of other sites as well.  Here's a list of what I use:
My blog

Goodreads

Amazon

Barnes and Noble

Twitter

Facebook

Niume
Cross-posting is the name of the game in the blogging world and it allows your reviews to be seen by more people and drives more traffic to your blog.  You also help out a lot more people in deciding whether or not to buy a book!
Overall: Cross-post your heart out!
And that's all there is!  If you have any more advice, feel free to leave it in the comments (because I'm 100% sure I forgot something majorly important and I just can't seem to remember what so help me please?)
Also, please enjoy this last Sherlock meme because this show is my life at the moment.